Services.
01. STRATEGIC COMMUNICATIONS.
Helping you deliver your business, campaign or project objectives with detailed insight, creative tactics and measurable results.
Henbe communication strategies are integrated, reflecting how we all search for, read and interact with information across multiple platforms.
Henbe also has bespoke tools to help you plan ahead and plan effectively such as; customer and audience insight, strategic approaches to managing issues before they turn into a crisis, crisis communications cascade procedures and stakeholder and customer mapping techniques to help you improve your engagement levels or understand your market better.
Reputation management. Engaging people in what you do.
Retain existing customers by engaging them in how great your products or services are, or reach new audiences by seeking out and building advocates.
Creating interest and awareness in what you do, and building your reputation through a range of methods including; events, media relations,  website content, digital newsletters and social media.
03. COMMUNICATIONS. MANAGED.
Helping you deliver your projects.

Deliver what gets you and your team noticed and creates value for your organisation.  Henbe can utilise a range of skills to deliver your project with confidence.

Henbe can be your outsourced communications department, or provide your team with an extra pair of hands, brain power and specialist help for specific communication projects.

Skills.
STRATEGIC THINKING

CREATIVE DELIVERY
In addition to the skills outlined below, Henbe has trusted network of experts and creative capabilities.  These include; filming and video production, live event illustration and graphic design, digital marketing, website development and SEO, policy research and executive and team coaching.
Strategic Communications – clear, concise and integrated strategies based around your business or project objectives and developed using audience insight, value propositions and key messages, and communications advice and consultancy.
Stakeholder & Customer  Engagement – identification of your target audience, prioritisation and mapping them, making sure you contact them in sequence, in the right way, engaging them in your products and services and influencing them through networks, media and individuals.
Content strategy – integrated online and offline content development based around your key messages, and news generation that is fit for purpose, relevant and engaging to your key customers across your own digital channels incl; social media & websites, at your events & speaking engagements and through literature.
Issues Management & Crisis Planning – henbe has developed a unique, robust management tool to identify, assess and manage a range of reputational issues facing your business or organisation, enabling ongoing mitigation and management, plus expertise in modern crisis communications cascade procedures that cover all channels and audiences.
Brand Management – brand guidelines management, tone of voice development across multiple channels, branding implementation, coordination and project management.
Events & Conference Management – content/programme management, thematic events, speaker identification and engagement, launch events and profile raising conferences and roundtables.
Media Relations – proactive and reactive media relations and engagement including; feature development, news, case studies, press visits & breifings.
About.
Independent Communications Consultancy.
Creating interest in your products or services through;
Communication strategies that support your business objectives

Interesting and shareable content that build your brand awareness and grow your network
I work with companies all over the UK from Bristol to York specialising in business to business and I'm one of only 250 Chartered Practitioners in the UK.
More about…
Henbe was founded by me, Emma Drake, to provide specialist services to companies in the built environment and professional services sectors.
I have excellent knowledge of businesses large and small, and the communication and reputation challenges facing businesses gained via working with start-ups and small to medium sized companies, and working in and leading communications teams in Whitehall departments and Listed companies.
Read what people say about me and my work and get in touch to see how I can help you.
My approach.
I will get you the result that's right for you and your business; no one-size-fits-all approach that larger agencies sometime adopt.
I combine knowledge and experience with the ability to build trust and rapport quickly and easily so you can get on with running your business or project knowing that the communications is in hand.
I provide support on a consultancy basis, as an extra resource to your in-house or agency team or by bringing in a larger multidisciplinary team working with a UK-wide network of trusted creative professionals under the Henbe banner.
Accredited.
Chartered Institute of Public Relations (CIPR) Chartered Practitioner (Chart.PR) one of only 250 chartered practitioners in UK
MCIPR, PG Dip PR, PG Dip Crisis Comms
Head Judge of the CIPR Regional PRide Awards 2017
Finalist in the CIPR PRide Awards 2018.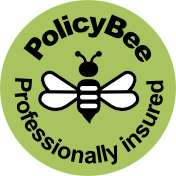 Testimonials.
"Emma worked closely with the Board and wider team at Stride Treglown to design and deliver the Shaping Future Places event. Emma's wide industry knowledge, advice and skills were critical in shaping the event, the book that followed and the wider campaign."
John Wright, Director of Commercial architecture at Stride Treglown.
"Emma was a valued extension to our team managing the communications for a tricky engineering aspect during a major road closure on the A14 Cambridge to Huntingdon Improvement Scheme.  Emma's experience and understanding of complex subject matter along with her excellent attention to detail, creativity with content and well-crafted messages contributed to a high level of engagement across all communication channels.  This ultimately resulted in a positive outcome for the delivery of the project". 
Pam Hobson, Stakeholder Director, A14 Integrated Delivery Team.
"Emma provided us with expert guidance when approaching how to communicate with local politicians and businesses about a new development site. She was experienced in dealing with difficult situations, presented excellent data and a sound communications strategy that helped us communicate our vision and values in an informative and understandable way. Emma continues to provide us with strategic advice and creative ideas on how best to deal with our profile and customers."
Andrew Adams, Senior Development Manager, Axis Land Partnerships.
"Emma and I pitched together for a broad strategic comms brief and she provided immense clarity to our proposition as well an air of calm and confidence that the more junior members of the pitch team responded to. Would love to work with her again – she's also great fun!"
Ben Lee, PR Manager, Bidwells.
"Emma is a great example of a strategic communications professional, who will work expertly and flexibly to get the job done, even when resources and time are tight. She covers a very wide brief with focus, clarity and priority, earning huge respect from her colleagues, communications partners."
Rebecca Britton, Communities and Partnerships for Urban and Civic.
"Emma provided the inspiration and guidance we needed to complete our project and enabled our consultancy and creative teams to work to their best. Ultimately it was Emma's attitude, dedication and attention to detail that enabled us to deliver the right result."
Nick Ranger, Client Director, Uffindel West
"Emma has a dynamic and creative approach to generating ideas and the assessment of supporting evidence. She sees the big picture while effectively scrutinising data, adding value throughout a complex, multi-faceted consultancy process. Emma was a pleasure to work with, combining intellectual challenge with good humour, a rare combination in my experience."
David Tuck, Managing Director, GENECON
"Emma is a joy to work with. She has great practical approach and she is full of ideas and always met a deadline.  She has that rare ability to be able to focus on the detail whilst keeping firm grip on the strategy and has exceptional interpersonal and leadership skills plus an amazing ability to turn what could be a problem into a success, she was a great asset to our team ."
Terry Fuller, Executive Director at the Homes and Communities Agency
"Emma planned and delivered multiple media interviews in one day with key trade press for the UK Housing Minister at the largest property show in the world, MIPIM in Cannes, alongside leading the programme content for the housing strand. Emma's expert guidance secured the profile and the speakers we needed on UK housing for the 'Invest in GREAT' UK Government Pavilion."
Sarah Rutt, Programme Manager MIPIM Cannes, Department for International Trade.
"Emma was the driving force behind the branding and comms strategy for Northstowe, a planned new town near Cambridge. She was instrumental in ensuring stakeholders were engaged and up to date, and managed tricky situations with gravitas and professionalism .  I wouldn't hesitate to recommend Emma and her work."
Paul Kitson, Project Director, Northstowe Town
"Emma is great to work with, always practical, resourceful, able to focus on details whilst maintaining a sense of the bigger strategic picture. She also manages to make really important work fun, creative and always rewarding. I can only hope we get to work together again in the future as she's fab."
Steve Connor, Chief Executive, Creative Concern.
"Emma enabled a markedly improved level of interaction between the company communications function and thought leaders within the business. This led to a much better managed pipeline and outputs of press coverage, PR, events and digital newsletters. Emma also had the central role in the execution of the rebranding exercise, alongside the executive team and an external consulting group, producing a very marked improvement in Sagentia's communications style and brand presence."
Alan, Hart, VP of Product Innovation, Sagentia Consulting.